We specialize in replacing and installing asphalt shingles.
When you need a roofer, there's only one phone call you need to make – to us at Reynolds Roofing We offer reliable, resourceful roofing services backed by experience in the Huntersville, North Carolina area and guarantee your complete satisfaction on every call. Whether you want us to simply replace a few damaged shingles on your roof or install a new roof entirely, our goal is to go above and beyond your expectations.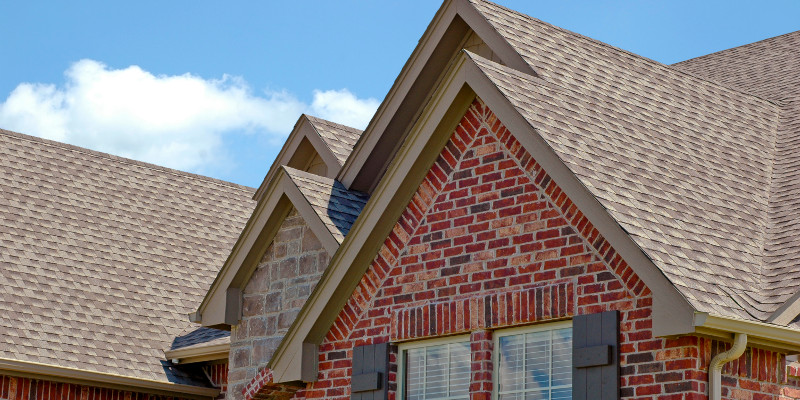 As your roofer, there are a few things you can expect from us after you make that first phone call:
Ongoing communication with a friendly, helpful representative from our team
A complete inspection of your roof to determine the best course of action
A reliable, cost-effective estimate regarding the work that needs to be done on your roof
Top-quality workmanship, exceptional attention to detail, and access to helpful information every step of the way
As an Owens Corning Preferred Contractor, we are also allowed to offer complimentary upgrades to architecture shingles, and we enjoy sharing referrals as member of Business Networking International. When it comes down to it, you can't go wrong choosing us as your roofer for any type or size of roofing project.
Contact us at Reynolds Roofing to find out more about our roofing services and to receive an estimate on an upcoming project. We look forward to hearing from you and to exceeding your expectations from the very start!
FAQs About Roofing Contractors
Hiring a contractor can sometimes feel like a gamble for many homeowners, especially when it comes to something as important as their home's roof. If you're not sure where to start looking for trustworthy and experienced roofing contractors, our team at Reynolds Roofing can help! Below, we've responded to a few of the most frequently asked questions about finding and hiring the right contractor for your project.
Hidden
Where should I start looking for a professional roofer?
The best place to start is asking your local friends and family members who have had positive experiences with a roofing company or contractor. Since you already know you can trust them, you can have confidence that the roofer provides high-quality services. If you don't know anyone who has had roofing work done in the past few years, looking up online reviews is another good place to start.
What questions should I ask a potential roofing contractor?
Any good roofing contractor should be licensed, insured, and experienced in the industry. Once you've established that the candidate has met these requirements, you should ask to see photos of past projects they've worked on. Excellent roofers will be more than happy to share details of past projects, give you a free roofing estimate, and keep you updated every step of the way.
How long will my project take to complete?
The timeline will be completely different based on the scope of the project, the size of your home, and how many contractors will be working. A simple repair job may be completed in an hour or two, whereas a complete roof replacement service might take several days. Call us to get a customized estimate according to your unique needs.
---
At Reynolds Roofing, our roofers proudly serve Concord, Kannapolis, Charlotte, Salisbury, Mooresville, Huntersville, Harrisburg, Granite Quarry, Davidson, Paw Creek, and all of Cabarrus County, North Carolina.