If you are in Concord and need roofing services, do not hesitate to call us.
Properly caring for your roof will help it last longer and allow it to provide better protection to the rest of your home. A roof in good condition keeps precipitation and wind from damaging or entering your home. A good roof also makes your home more energy-efficient by minimizing the outflow of air. After years of wear and tear, roofs can suffer a lot of damage, so it's important to take good care of your roof.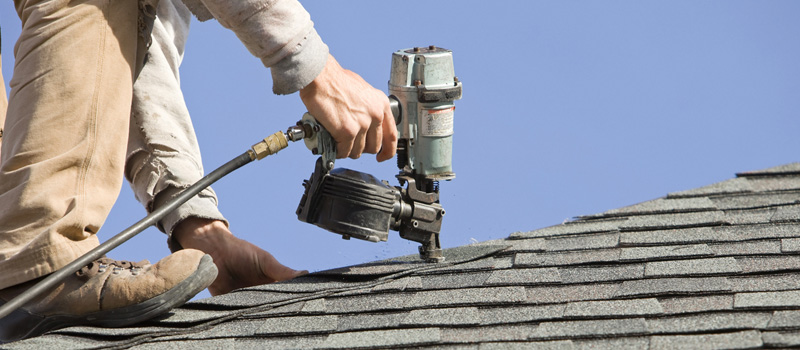 You should regularly schedule a contractor for roofing services. The more frequently you have a professional look at your roof, the better chance you'll have for avoiding serious damage. As with all aspects of maintaining your home, the sooner an issue is diagnosed, the sooner it can be fixed. Issues that are ignored or neglected can quickly become far more expensive to fix.
Reynolds Roofing, your hometown roofing specialist and licensed General Contractor.
At Reynolds Roofing, we offer the following roofing services:
Free roofing estimate
Shingle roof repair
Roofing installation
Shingle roof installation
Gutter installation
Flat roof replacement
If you are in Concord, North Carolina and need any of these roofing services, do not hesitate to call us. We look forward to scheduling an appointment with you and providing you with an excellent customer experience. Taking care of your roof is an important aspect of homeownership, and we are here to help you with that. We know what we're doing, so your roof will be in good hands. We have a hardworking and efficient team, and we'll make sure you receive the best quality materials. We've been in this business for years and are able to offer our customers competitive prices.
FAQs About Our Roofing Services
Our team at Reynolds Roofing offers a wide range of roofing services to help you keep your roof in great shape. Below, we'll go over the answers to a few of our most frequently asked questions on this subject to help you get a better sense of what we can do for you.
Hidden
What roofing services do you offer?
Our team has extensive experience in the roofing industry, and we offer a wide range of roofing services. Whether you need us to repair your roof or replace it altogether, you can turn to our team to get the excellent results you deserve. We also offer gutter installation services to help you protect your roof from water damage.
How can I tell if I need roofing services?
We encourage you to make use of our roofing services whenever you suspect there is a problem with your roof. The best way to tell if your roof might need professional attention is to keep a close eye on it, performing regular visual inspections—watch out for things like damaged or missing shingles on the outside of the roof, and for leaks on the inside (near the ceiling). If you notice any cause for concern, give us a call right away.
What are the benefits of using your roofing services?
Because our team has been working in the roofing industry for many years, we have the right experience to accurately diagnose just about any problem and implement the effective solutions you need. You can count on us to deliver the outstanding results you deserve and get the job done as quickly as possible. In addition, using our roofing services is safer than trying to fix your roof yourself, as our experts have the right training and equipment to protect themselves on the job.
---
At Reynolds Roofing, we offer roofing services in Concord, Kannapolis, Charlotte, Salisbury, Mooresville, Huntersville, Harrisburg, Granite Quarry, Davidson, Paw Creek, Locust, Albemarle, and all of Cabarrus County, North Carolina.