We are your trusted resource for roofing repair and replacement services in Concord.
When it comes to the roofing materials on your home, you rely on them to protect your family and your personal belongings year after year. It's also important to keep up with routine maintenance and understand that your roof will eventually need to be repaired or replaced. If you believe your home could use the attention of a professional roofing company, the only place you need to call is Reynolds Roofing, your trusted resource for roofing repair and replacement services.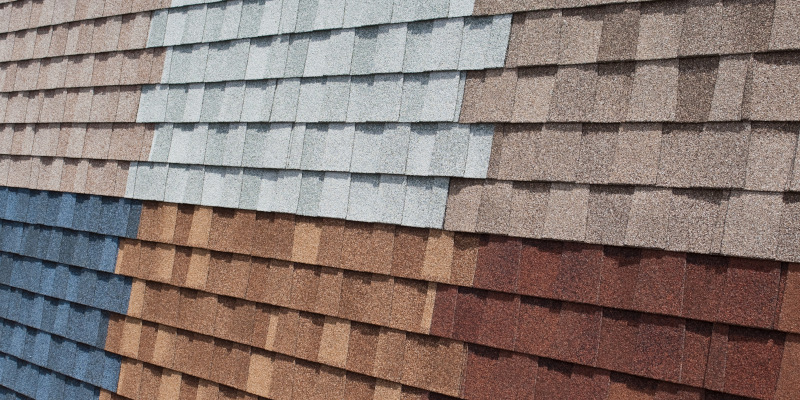 We are Your One-Stop Solution for Roofing Repair, Replacement, and Installation in Concord!
Prices – The first thing that may come to mind when you think of roofing repair and replacement is how much it's going to cost. We'll make this easy for you by providing a free estimate before beginning any work. We can also discuss our excellent financing options, so you can get the roofing services you need.
Installation – When you need a new roof installed on your home, it's important to take a look at the reputation of the company building your roof. At Reynolds Roofing, we've never had a bad review from our customers, and we have an A+ rating with the Better Business Bureau. We'd love to add you to our list of happy customers!
Replacement – We specialize in the removal and replacement of asphalt shingle roofs. We are also an Owens Corning Preferred Contractor, which allows us to offer a complimentary upgrade to architectural shingles on your home.
You don't need to look any further than Reynolds Roofing for all your roofing needs in Concord, North Carolina, so call us today to schedule your estimate. With over two decades of experience providing quality roofing services, you'll be glad we were your top choice for all your roofing needs!
Very professional and genuinely cared about helping us fix our entire roof.
"Jason was very professional and genuinely cared about helping us fix our entire roof. He was always on time, and his entire team completed the job quickly."
★★★★★ Annette P.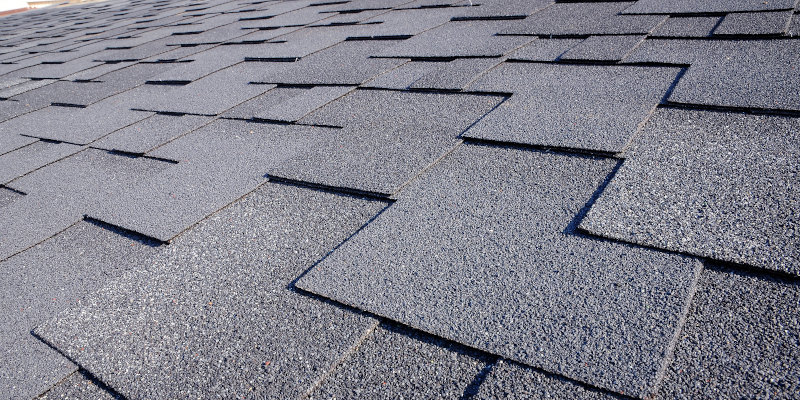 Roofing
You don't need to look any further than Reynolds Roofing for all your roofing needs in Concord, North Carolina, so call us today to schedule your estimate.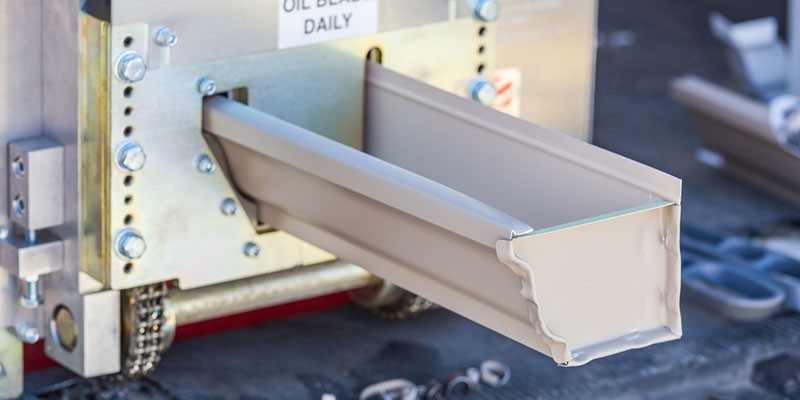 Gutters
If you notice your gutters aren't working as efficiently as they should or they are coming detached from your home, give us a call right away for quick and efficient services.
Free Storm Damage Assessment
No matter what kind of recent storm caused roof damage at your home – wind, hail, or rain – at Reynolds Roofing, we are here to provide the services you need.
Our goal is to gain customers for life by using high-quality materials and providing superior customer service.
What's the difference between three-tab shingles and architectural/laminated shingles?
Three-tab shingles are the traditional asphalt shingle roof style. They have three flaps on each piece. Because of this, wind can more easily break adhesion, which leads to the flaps breaking off. The general wind rating for three-tab shingles is 60 mph, and the general wind rating for architectural shingles is 130 mph. At Reynolds Roofing, we give a free upgrade to Owens Corning Oakridge architectural shingles.
How much extra will it cost to remove additional layers of shingle?
Roofs are measured in squares (100 square feet equals 1 square). Each additional layer of shingles will cost an additional $41.00 per square to remove.
Will roofing cost more if my house has multiple stories?
At Reynolds Roofing, we do not charge extra for extra stories!
How much do metal roofs cost, and what are the benefits?
Do you replace skylights?
Yes, we do replace skylights!
Do you do flat rubber roofs?
We do replace small EPDM (rubber) roofs in residential settings.
What are the options for new shingles, and how do I decide?
The main asphalt shingles that we recommend are Owens Corning Oakridge shingles, and the upgraded Duration shingles with a patented Surenail strip. Both are great options. The Duration shingle has more color options, and a higher wind rating (Oakridge = 110-130 mph; Duration = 130mph)
What affects the price of a new roof? What are the variables the drive the cost up or down?
The main variables that will affect the cost of your roof replacement are the size of the roof, how steep the pitch is, how many layers of shingles there are, types of exhaust ventilation, penetrations such as chimneys, and whether the sheathing and framing are damaged or not.
Does it matter if the trees are hanging on the roof?
If there are tree limbs touching the roof, they need to be trimmed back at least 4 feet. When the wind blows, they can drag back and forth on the shingles and damage them. If there are dead branches above the roof, they may break off and land on the roof, causing damage.
Are skylights really that bad? Do they leak?
When they are installed correctly with the manufacturer's flashing kit, the average skylight will last about 15 years.
How often do the boots need to be replaced?
The average lifespan of a plumbing boot is 10 to 15 years.
Can I replace just the boot, or do I have to repair roof or replace shingles in that area?
We have boot covers that will take care of the boot for the remaining life of the shingle roof without removing the original boot and damaging shingles.
What's the best time of year to replace my roof?
The best time to replace asphalt shingles in the greater Charlotte area is when the low temperature throughout the day is above 40 degrees.
How long will it take to replace my roof?
Your average roof will take 1 to 2 days to replace.
Do I need to be home during the roof replacement?
It is not necessary to be home during replacement. In fact, it's often better to not be there, as there will be falling debris and a lot of noise. All cars should be parked away from the driveway the night before your project begins.
How can I trust a roofer? Seems like many are storm chasers working the insurance system.
There are many roofing contractors who go from town to town following hail storms and high wind reports. They often go out of business or relocate about every 6 months. Reynolds Roofing has been in the Charlotte area since 2006, and we have all 5-star reviews. It's always best to research any contractor before you hire them.
What insurance or certifications does a good roofer need?
Your roofing contractor should have workers' compensation and general liability coverage to protect your home and your liability of the workers at your house. At Reynolds Roofing, we have both!
Can you replace just a portion of the roof?
It is possible, but usually not the best idea unless the existing shingles are reasonably new.
Are my gutters going to get ruined too?
We protect your gutters during replacement.
How do I know if the flashing is right?
We always inspect the flashing after removing the shingles. Most of it is not accessible for inspection until the roof is removed.
How do I know if my roof really needs replacing?
Most three-tab shingle roofs last 15 to 20 years with natural wear and tear. Architectural shingle roofs usually last 25 to 35 years. Hail storms or heavy wind storms may shorten the natural life of your shingles. It's always wise to have a trusted local roofer inspect your roof and show pictures with explanations of what they have seen.
What's the streaking, and is it bad?
Most asphalt shingles have a 10-year algae protection warranty. Stains are more prevalent on slopes that don't see the sun as much. The color of your shingles will also impact the visibility of these stains.
My gutters are full of granules. What's up with that?
Large granular loss can be caused by hail storms, but can also be due to age. When a new roof is installed, there will be some loose granules washed off in the gutters during the first few rains.
Do I have to save up, or how can I spread payments?
---
At Reynolds Roofing, we offer roofing services in Concord, Kannapolis, Charlotte, Salisbury, Mooresville, Huntersville, Harrisburg, Granite Quarry, Davidson, Paw Creek, Locust, Albemarle, and all of Cabarrus County, North Carolina.
Why Choose Reynolds Roofing?
At Reynolds Roofing, we take your roofing needs seriously because we know how much you rely on your roof to provide protection for your home and your family. Luckily, no matter how big or small your roofing needs may be, we are your number one resource for roofing installation, roofing repairs, and roofing replacement in Concord, North Carolina. Not only are we committed to using the highest-quality materials on every roofing job we complete, but customer satisfaction is also our top priority at all times.
Warning Signs Your Roof Needs Replacement
Similar Services We Offer: