Not only can we provide a free estimate for your roof replacement needs, but we'll make sure your home and your roof are protected for the long term in Concord.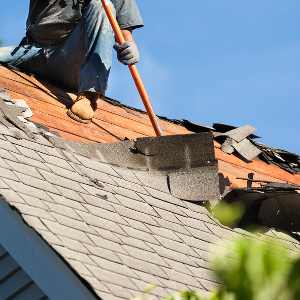 At Reynolds Roofing, we know that roof replacement can be a source of stress for you and your family. Luckily, you don't have to look very far for an experienced company to provide the roof replacement services you need in Concord, North Carolina. Not only can we provide a free estimate for your roof replacement needs, but we'll also make sure your home and your roof are protected for the long term.
Roofing – Not only can we provide flat roof replacement, but we also specialize in the removal and replacement of asphalt shingles. Whether you are building a new roof from scratch or you need to upgrade the shingles on your home, our expertise makes us the perfect company for the job.
Gutters – Roof replacement doesn't stop when the roof is done. You'll also want a great gutter system that protects your roof and your home from the elements. We specialize in the installation of seamless gutters that not only provide excellent protection, but look great on your home, too.
Service – At Reynolds Roofing, we have an A+ rating with the Better Business Bureau, and that's because we are committed to attention to detail and customer satisfaction. We've never had a bad review, and that means you can expect only top-quality work from us during your roof replacement services.
Customers consistently give a 5-Star rating for the entire process: Call. Assess. Quote. Install. Follow Up. 5-Star Service…. Call for yours today!
Contact us today for a free estimate on your roof replacement and to learn more about how we can assist you with all your roofing needs. When it comes to roofing, we've got you covered! We look forward to working with you.

Roof Replacement: Some FAQs You Need to See!
Your roof is a critical part of the structure of your home. Not only does it keep you dry on a rainy day, but your roof is also integral to keeping your home safe and sound within. Here at Reynolds Roofing, we work with many different people who need a roof replacement and have encountered several of the same questions. We wanted to address these frequently asked questions (FAQs) here.
How much will a roof replacement cost?
This answer is tricky because roof replacement costs depend on many different variables, some of which include the materials you choose, the size of your roof, and if you have steep or difficult slopes to navigate. You can expect a roof replacement of basic materials to be somewhere between $7k-$15k.
Can my roof replacement be covered by insurance?
On occasion, yes! If your roof has been damaged by hail, severe storms, or extreme weather issues that affected the integrity of the roof, then you can sometimes get your insurance company to foot the bill. However, you should always check your insurance policy!
How long will it take?
A well-done roof replacement process can take anywhere from a couple of days to a week, again depending on things like the size, materials, and shape of your roof.
Can't we just roof over the old shingles?
This is a poor roofing practice that is not recommended. It is often better to remove the old materials and start fresh with a new vapor barrier for the best end results.
---
At Reynolds Roofing, we offer roof replacement services in Concord, Kannapolis, Charlotte, Salisbury, Mooresville, Huntersville, Harrisburg, Granite Quarry, Davidson, Paw Creek, Locust, Albemarle, and all of Cabarrus County, North Carolina.
Similar Services We Offer: