Call our professional roofers to properly care for your Concord home.
A roof protects your home from wind, rain, sun, snow, and more. It is a very important part of your home, but is frequently neglected until serious problems arise. Don't wait until there is already serious damage caused to your roof and home in Concord, North Carolina. At Reynolds Roofing, our professional roofers provide many different services, from roof repair to roof installation. We also install and repair gutters. It is best to have your roof and gutters evaluated on a regular basis, so we can identify any issues at the earliest stage possible.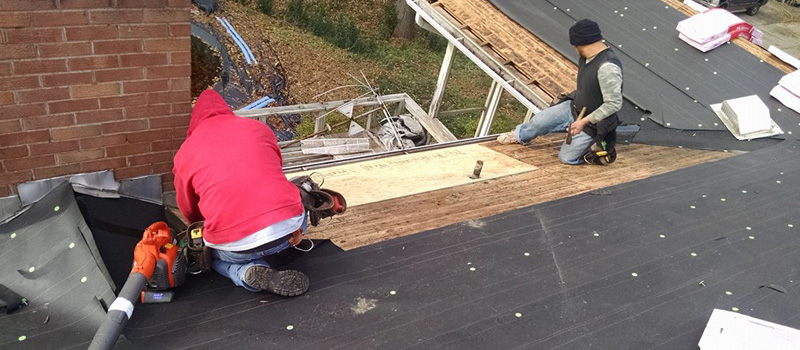 Some homeowners may try to save money by fixing their own roof; however, we highly discourage this for several reasons. One major concern is safety. Another problem with trying to fix it yourself is the high expense of potential damage that could be caused to your home. Our professional roofers have specific insurance and warranties associated with the work we do that protect the workers, as well as your home.
Went above & beyond to get the job done right.
"Jason Reynolds went above & beyond to get the job done right. He is professional, courteous, and eager to do whatever he can to do a great job, which he did. I would recommend Jason and his crew to anyone."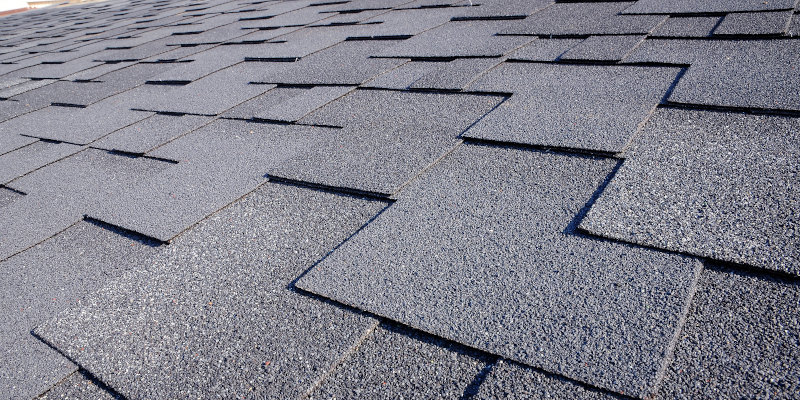 Roofing
You don't need to look any further for all your roofing needs in Concord, North Carolina, so call us today to schedule your estimate.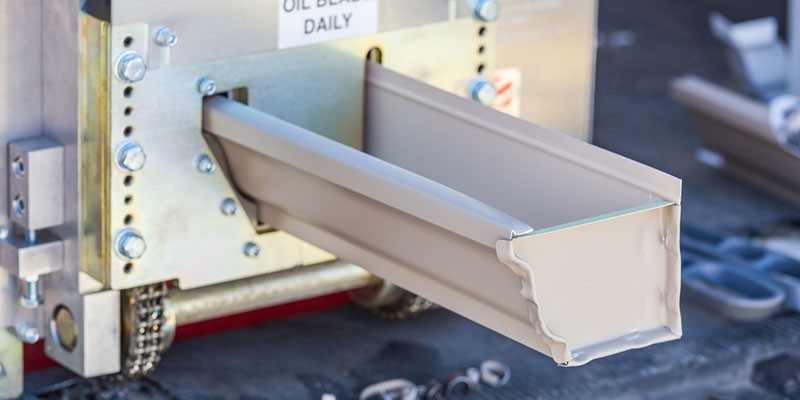 Gutters
If you notice your gutters aren't working as efficiently as they should or they are coming detached from your home, give us a call right away for quick and efficient services.
Free Storm Damage Assessments
No matter what kind of recent storm caused roof damage at your home – wind, hail, or rain – we are here to provide the services you need.
Our goal is to gain customers for life by using high-quality materials and providing superior customer service.
At Reynolds Roofing, we have twenty years of experience as professional roofers. We have honed our skills and focused on very specific jobs, so we can provide high-quality services at affordable prices. The materials we use are some of the best for protecting your home. We have a well-trained team of workers who each take pride in their work. We love what we do and work hard to provide excellent services to our customers.
FAQs About Working with a Professional Roofer
If your roof has been damaged or is simply worn-out, you should hire a professional roofer to repair or replace it for you. Our team at Reynolds Roofing has extensive experience in this industry, and you can count on us to keep your roof in great shape. Below, we'll provide the answers to a few of our most frequently asked questions about what to expect when working with a professional roofer.
What are the benefits of hiring a professional roofer?
There are several great benefits that come with hiring professional roofers. First, professional roofers like ours have the right training and experience to deliver excellent, high-quality results. Second, we can accurately identify any roofing problem and provide an effective solution. Third, because we have so much practice at this kind of work, we can finish your roofing project as efficiently as possible, saving you time.
Can I do my own roofing projects?
While it is technically possible to repair, install, or replace your own roof, we strongly encourage you to hire a professional roofer to do it instead. In addition to getting all the benefits we described above, you'll also get the added benefits of safety and peace of mind. Working on roofs is inherently risky, and trained experts like ours have the right skills and safety equipment to mitigate the risk.
What services do your roofers offer?
Our professional roofers offer a comprehensive range of roofing services to help you keep your roof in great shape. We can provide roofing repairs to restore your roof to like-new condition, and we can replace your roof when it reaches the end of its lifespan.
---
At Reynolds Roofing, our professional roofers proudly serve Concord, Kannapolis, Charlotte, Salisbury, Mooresville, Huntersville, Harrisburg, Granite Quarry, Davidson, Paw Creek, Locust, Albemarle, and all of Cabarrus County, North Carolina.
Why Choose Reynolds Roofing?
At Reynolds Roofing, we take your roofing needs seriously because we know how much you rely on your roof to provide protection for your home and your family. Luckily, no matter how big or small your roofing needs may be, we are your number-one resource for roofing installation, repairs, and replacement in Concord, North Carolina. Not only are we committed to using the highest-quality materials on every roofing job we complete, but customer satisfaction is also our top priority at all times.
Warning Signs Your Roof Needs Replacement