Our experienced roofers can take care of all of your roofing needs.
When you own a home, there will eventually come a time when you need to have some work done on your roof. When your home reaches a certain age, the roof can become old and worn-out. It is recommended that your roof is replaced between 20-25 years, depending on the roofing materials used.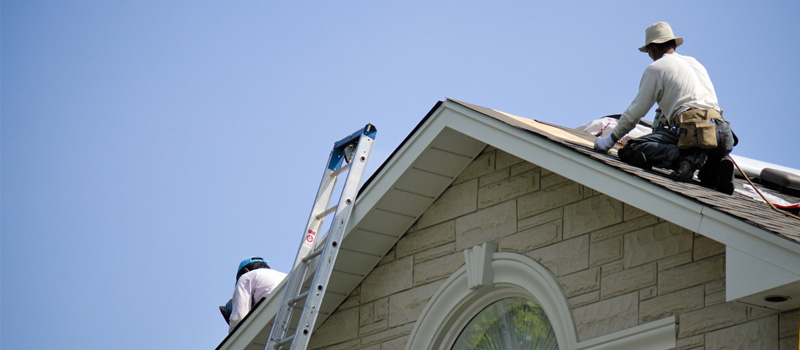 It is important to know how long your roof is projected to last, so you do not end up having to deal with a lot of problems because the roof is too old. You also might have a roof that has been damaged by something like a storm or debris. When your roof is damaged. it needs to be repaired as soon as possible to avoid further damage. You need a good roofer to do the work for you.
If you are in the Kannapolis, North Carolina area and are looking for a roofer you can count on, reach out to us at Reynolds Roofing. We have been in the roofing business for over 20 years, and we pride ourselves on doing quality work for all of our customers. We offer many roofing services, including roofing repair, roof replacement, roof installation, and gutters. We work hard on every job we do and are very reliable. We will arrive on time and ready to work hard. We will finish the job in a timely manner and make sure you are completely satisfied with our work.
If you need a reliable and experienced roofer, give us a call today. We can answer all of your questions and even give you a free estimate so you know everything up front. We have an A+ rating with the Better Business Bureau and strive to maintain a good reputation with all of our customers. You can count on us to take care of all of your roofing needs.
FAQs About Our Roofing Services
The roof above your head protects you, your loved ones, and all your belongings for years on end. Most of the time, we don't give our roofs a second thought… until something goes wrong. If you recently noticed an issue with your roof, we know how important it is for you to get the answers you're looking for quickly. Below, our professional team at Reynolds Roofing has responded to some common questions we've received about our range of roofing repair services.
Hidden
What happens during a storm damage assessment?
If your roof has been damaged by the elements, such as heavy winds, hail, or rain, you can rely on our roofers to provide a free storm damage assessment. We'll thoroughly inspect your roof to check for both aesthetic and structural damage, note our observations, and give you an estimated repair cost. If you choose to work with us, we'll coordinate with your insurance company to make sure you get your home back in good condition without breaking the bank.
How often should I have my roof inspected?
It's recommended to have your roof inspected annually in order to catch any issues before they get worse. If you neglect your roof and allow issues to go unchecked, your roof probably won't last as long as a roof that gets regular maintenance. Most homeowners will agree that it's preferable to pay a small fee every once in a while to repair small areas instead of having to pay for an entire roof replacement.
---
At Reynolds Roofing, our roofers proudly serve Concord, Kannapolis, Charlotte, Salisbury, Mooresville, Huntersville, Harrisburg, Granite Quarry, Davidson, Paw Creek, and all of Cabarrus County, North Carolina.