When you need a professional roofer to work on your roof, just give us a call to get the results you deserve.
In our experience here at Reynolds Roofing, some homeowners will consider repairing or replacing their own roof in order to save money. However, we want to strongly caution you against this idea, and encourage you to hire a professional roofer to do this work for you instead. There are several reasons why it's better to hire professional roofers than to attempt any DIY roof repairs, and we'll outline them for you below.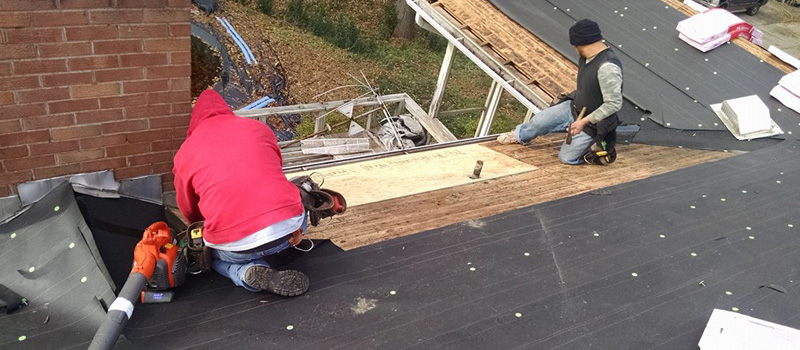 First of all, working on roofs is inherently risky, and it's even more dangerous when you don't know what you're doing. Our team has the right experience, training, and equipment to keep ourselves as safe as possible on the job, so we encourage you to leave all your roofing work to us. Second, a professional roofer will be able to get the job done much faster than you could achieve on your own—we know exactly what needs to be done and how to do it, which means we can work with great efficiency. Third, many homeowners' insurance policies require roof repairs, replacements, and maintenance to be done by professional roofers. If you want to keep your coverage, you will need to hire trained professionals like those on our team.
Our team is proud to serve the community here in Harrisburg, North Carolina, and we want to help you keep your roof in great shape. If you need roofing services of any kind, just give us a call in order to get our professional roofers on the job.
---
At Reynolds Roofing, our professional roofers proudly serve Concord, Kannapolis, Charlotte, Salisbury, Mooresville, Huntersville, Harrisburg, Granite Quarry, Davidson, Paw Creek, and all of Cabarrus County, North Carolina.