Our team of roofing experts can help you get the services you require.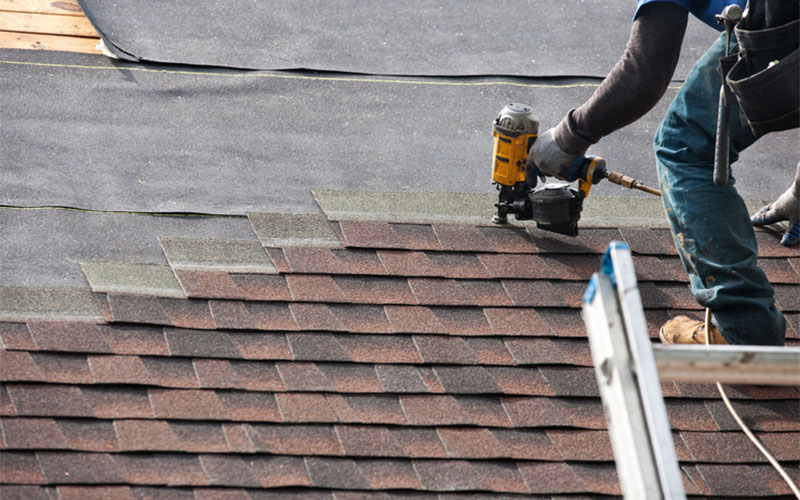 Your roof is one of the most important parts of your property. Because your roof protects the rest of your property from the elements, it is essential that you get the right roofing experts. Whether you need new shingles, are looking at damages from a storm or would like a quote on replacing an aging roof, our team here at Reynolds Roofing would like to assist you with all your roofing needs!
Here in the Harrisburg, North Carolina area, we have been working with clients who need roofing and gutter work for over two decades now. We provide solid roofing services and are ready to help you with roof replacements, repairs from storm or hail damage, and much more. You can count on our experience in the roofing industry to give you a quality result. Furthermore, you can count on our A+ rating with the Better Business Bureau to ensure that you will get the best in roofing contractors to work with you.
We work with shingle roofing options to ensure that our customers get the best from our services. Because of our focused approach, we are going to be able to handle the work on your shingles quickly and more efficiently than most any other company. We don't sacrifice quality when it comes to our work, but rather, let our work speak for itself.
If you have been worried about your roof, our team of experts are ready to assist you with all your roofing needs. For questions or comments, please contact us today.
---
At Reynolds Roofing, we offer roofing services in Concord, Kannapolis, Charlotte, Salisbury, Mooresville, Huntersville, Harrisburg, Granite Quarry, Davidson, Paw Creek, Locust, Albemarle, and all of Cabarrus County, North Carolina.
Similar Services We Offer: