We offer aluminum seamless gutters and cut each piece on-site to fit your home.
Functional gutters are essential in maintaining proper drainage on your property. The drainage system includes several components: gutters, or open channels that run horizontally, and downspouts, which run vertically. As moisture accumulates on the rooftop, its slope and pitch allow the water to move into the gutters and flow to designated places for drainage on the property. But over time, even the best gutters can wear out and sustain damage, requiring replacement. No gutters last forever, but our team at Reynolds Roofing can take care of yours to keep moisture flowing properly.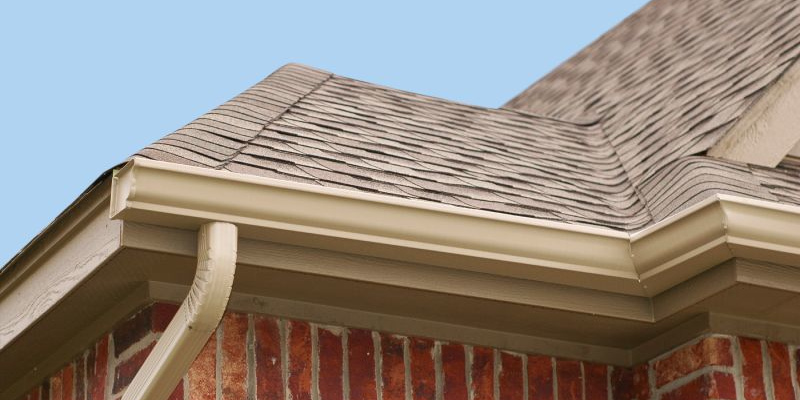 Whether our technicians are designing and installing a new drainage system or replacing one that can't function properly anymore, you can feel confident that we'll do the job right. Many of our clients request seamless gutters, which provide a sleeker look with no visible joints. We offer aluminum seamless gutters and cut each piece on-site to fit your home. Taking a customized approach to gutter installation ensures that every component is properly sized, which creates more efficient drainage.
Failing to keep up with necessary gutter services can lead to issues down the road. If moisture accumulates in areas where it shouldn't be, such as on the roof or near the home, you could end up with indoor damage. Additionally, water drainage can cause damage to your foundation, which is expensive and challenging to resolve. Keep up with the needs of the Gutters on your Harrisburg, North Carolina home, and reach out to us when the need arises for professional installation or replacement services.
---
At Reynolds Roofing, we install gutters in Concord, Kannapolis, Charlotte, Salisbury, Mooresville, Huntersville, Harrisburg, Granite Quarry, Davidson, Paw Creek, Locust, Albemarle, and all of Cabarrus County, North Carolina.